~~~ Please Sign Our Guest Book Below ~~~

| | |
| --- | --- |
| | Co-Owner - Omasic13 (Norma) |

~~NOTE FROM LIST OWNER~~
Another year has passed
and each year the list gets better and better
with the people that join us .. We not only
bond as mail sends and sharing but as
a family and close friends throughout the
past two years ... It doesn't get any better than this !
I'm proud to be the Owner of such loving caring
list .. Each person here has touched our hearts
in some way ... It all is made possible by
having such a wonderful Co-owner to help
stand by me .. she is on top of it all too!
Norma we love you ! A better staff you wont
find in any other tag group _ you guys are what
makes this list along with all the wonderful members
Thank You All for your Love and Support !
Lets look ahead to a another wonderful year !
Love You All
Jill

Please use your back button to return
to this page after signing guestbook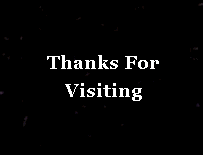 We are always changing and updating these pages so please come back often
Some of these pages will change weekly and some more often.

The Main Thing

Is To Keep

The Main Thing

The Main Thing

--------------------------------------------------

"I look to the future,

because that's where

I'm going to spend

the rest of my life."
--George Burns